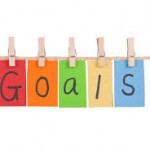 Since 2010 I have been dreaming of the day when I blogged regularly about teaching. So when I saw the Te@ch thought tweet for the teacher blogging challenge I figured I would give it a go. After all two things a teacher is never short of is interesting stories and deep reflection.
Blog Post 1
On my goals for the school year.
Its funny how after over ten years in the classroom, the first thing I think about when it comes to goal setting is SURVIVE.
One week into the school year, 22 reading assessments, balancing the components of the weekly schedule, determining seating arrangements, planning get-to-know you games, preparing for the upcoming inquiry PD sessions I will be co-facilitating, the numerous other things required in the preparation for a school year, I finally feel like I can even come close to having a goal beyond plain ole survival.
A FEW GOALS FOR THE YEAR
1. Engage students in critical conversation everyday.
2. Listen closely and allow student voices to help guide instruction.
3. Incorporate technology seamlessly into the curriculum
4. Laugh out Loud as often as possible